Why choose Bulgaria?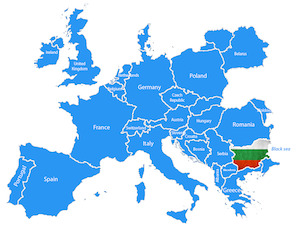 Are you among the ones who are not quite sure where to buy and why to choose Bulgaria?
Let us give you some insights about Bulgaria and the properties here:
Bulgaria has proved to be a preferred destination for many UK buyers. It offers the best property prices in Europe and a variety to choose from - beach and ski resorts, vibrant cities and beautiful countryside for holiday or relocation.
Bulgaria is only 3 hours away from the UK by plane and there are regular flights available including most of the cheap carriers like EasyJet, Ryanair and WizzAir.
The country benefits from 4 distinct seasons with lots of sunshine throughout the year. It is a beautiful country with largely preserved nature, ancient culture and lots of sights to visit.
The coastal areas and beach resorts, together with the magnificent mountains with their ski resorts provide entertainment and excellent conditions for summer and winter retreat.
Now it is the perfect time for property viewings, so
contact us today
and we will help you organise
your trip
!
Key Facts:
➜ Bulgaria is a EU member since 2007
➜ Thousands of Brits have bought properties and many of them have relocated
➜ Prices start from just £5,000!
➜ Closing costs - about 8% of the price
➜ Nice weather - real summer and plenty of sunshine throughout the year!
➜ Investment properties and guaranteed rental also available
➜ Main locations -
Bansko
,
Sunny Beach
,
Varna
,
Burgas
,
Veliko Tarnovo
,
Sofia
and many others
View all our hot offers
See also: Interesting and little known facts about Bulgaria
I would like to thank Sergey in the Sofia office who dealt with the two property purchases near ...
Congratulations! 10 years on the international market - this is significantly. ...
I would like to thank Sergey Pelovsky for the personal help, prompt replies and the professional ...