Insurance in Bulgaria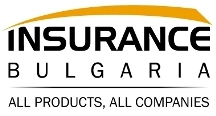 BULGARIAN PROPERTIES are the partner of the online insurance platform INSURANCE BULGARIA, part of the leading insurance broker General Brokers Ltd.

INSURANCE BULGARIA offer information, consultancy and all types of insurance products offered by all insurance companies on the Bulgarian market. We recommend the services of INSURANCE BULGARIA to our clients. Read more about the company.

Contact our insurance expert Galya Zlatanova or at +359 2 9 11 50.


INSURANCE TYPES

• Insurance of immovable or movable property
The object of the insurance may be your immovable or movable property. The immovable property includes not only residential buildings but also commercial buildings, other special function buildings and also the fencings of the building, the outside grounds, the swimming pools, etc. The movable property includes the furniture, all kind of electronic devices and appliances.

The basic insurance coverage includes loss and damage resulting from:

• Fire (incl. consequences of extinguishing thereof);
• Lightning, explosion or implosion, aircraft, parts or cargo therefrom;
• Natural calamities (incl. storm, hail, torrential rain, flood, snow and ice pressure, freezing, falling trees, branches, or other external objects following storm or hail);
• Water supply and sewerage damages;
• Landslide or collapse of earth mass, earthquake, short circuit and/or over-voltage, malicious acts by third parties, loss and damages resulting from transportation upon change of address;
• Removal of debris, relocation, protection and storage of insured property and/or loss of rent;
• Glass breakage with option for 'All Risks' basis;
• Third party liability following insured event (incl. damages caused to third parties as a result of fire, drenching as a consequence of extinguishing thereof or of flooding of the site insured which the Policyholder is obliged to compensate on the basis of tort);
• Breaking and entering;
• Armed robbery, vandalism.

The insurance premium is set on the basis of the insurance agency tariffs and depends on the type of the property insured, its insurance price, the agreed size of the insurance coverage and the specific risk factors.

View exemplary prices of property insurance in Bulgaria

• Healthcare & Medical Insurance
All foreigners residing or staying in Bulgaria for a long term (over 3 months) should be advised that it is necessary to make a medical insurance in Bulgaria if they haven't got one from their home country that covers medical risks in Bulgaria. Read more and send us an e-mail for more information

• Motor Insurance
Subject to insurance are all types of motor vehicles and the lives of the passengers. Motor insurance includes obligatory and voluntary insurance products as Third party liability (TPL) insurance, Motor vehicle casco insurance, Auto assistance, etc. With the insurance products in this category you will have full insurance cover both in Bulgaria and abroad.

• Travel Insurance
No matter what the purpose of your travel – holiday, excursion or business trip, the insurance products in this category will give you security and protection against an unforeseen illness or another problem occurred suddenly on the road. Subject to insurance are foreigners on short-term or long-term stay in Bulgaria. The insurance is fully consistent with the law regulations and decrees in the country. It covers the cost of medical care and repatriation in case of accident or acute illness with limit of liability (insurance policy) – 30 000 Euro (60 000 BGN) and emergency dental care with limit 250 Euro (500 BGN).

• Life insurance
Life insurance is a personal investment in you and your family. Life insurance is necessary so that in case of unpleasant events like death or permanent disability you and your family could overcome the financial difficulties.

• Accident Insurance
There are different types of Accident Insurance products and they provide a wide range of covers. They can be individual or group. The insurance covers the risks of death or accident, bodily injuries, disability resulting from an accident and other additional risks in accordance with the requirements of the Policyholder.

• Liabilities insurance
The insurance products in the liabilities insurance category cover the expenses for settling claims of third parties in case of mistakes and negligence on the part of the Policyholder that have led to material and non-material damages. The main part of the insurance products is directed to liberal professions (professional indemnity of tour operators, notaries public, lawyers, certified public accountants and financial auditors, medical practitioners and medical staff, participants in design and construction, syndics, forwarding agents, etc.) and the production process (product liability). Some of the insurance products in this category are compulsory.
With our assistance you can make all kinds of technical insurance, vessels insurance, motor vehicle cargo, voluntary health insurance and additional pension funding.
For more information please contact our insurance expert Galya Zlatanova or visit the website of our partner INSURANCE BULGARIA

Property Insurance in Bulgaria. Insurance Prices.

Healthcare and medical insurance for foreigners in Bulgaria

Promotion of property insurance for natural persons

I recently bought a house in Bansko to spent my winter vacation in this Magnificent Place. Although ...
We know Bulgarian Properties Ltd for more than three years .I think we were lucky that find this ...
I'm in the process of buying a house in a village called Chukarovo (12km from Topolovgrad and 28km ...