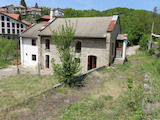 Building near Veliko Tarnovo
WATER
FRONT
€ 70,000 (100 €/m2)
area: 700 m2 garden: 1300 m2
For sale - building
Near Veliko Tarnovo Type of listing: For sale Type of property: Chalets, Restaurants, Bars, Hotels, Spa and wellness centres, Leisure centres, Development land, Villas, Campsites, Commercial properties, Mills, Buildings
We offer you this building with a total area of 700 m2. Wooden window frames are available in the property. The property is connected to electricity, communal water supply and septic tank. Some of the other available facilities that you will certainly consider important include: ...read more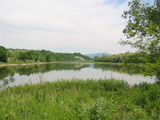 Private dam with land near Veliko Tarnovo
INVESTMENT
PROJECT
€ 510,000€ 280,000
area: 110000 m2 garden: 170000 m2
Investment offer on asphalt road
Near Veliko Tarnovo Type of listing: For sale Type of property: Farms, Business, Development projects, Agricultural land, Forests, Land, Investment land, Investment projects, Other properties, Campsites, Lakes, Investment properties
Unique investment proposition! The "Hmela" reservoir and land with a size of 157 309 sq.m plus 20 072 sq.m. under the wall for support facilities, is now for sale. The resevoir is located just 7 kilometers from the medieval capital of Bulgaria - Veliko Tarnovo. The road from ...read more
Can't find the right property? Contact us, we will help you!
I have chosen from many companies BULGARIAN PROPERTIES mainly because of comprehensive and detailed ...
Hello. Congrats for your great job! I've learned a lot about Bulgaria from your website. On a weekly ...
We would like to thank Marian for all the hard work that he has but in to the overseeing of our ...